You want it, you have it!
We are very happy to announce to you today two significant news: the first one is our broadcasting partnership with Wakanim Music.
Wakanim is a community platform which offers the best in terms of pop culture (especially asian), with a focus on Japanese animation and music. It became very fastly a leader in VOD. It also recently started to broadcast French videographer, such as Tai Shindehai, which you now all know!
Very interested in promoting our creations and our artists among the largest public, through legal means, and by respecting their rights, we have thus decided that ALYS PV will be broadcast on their platform as well!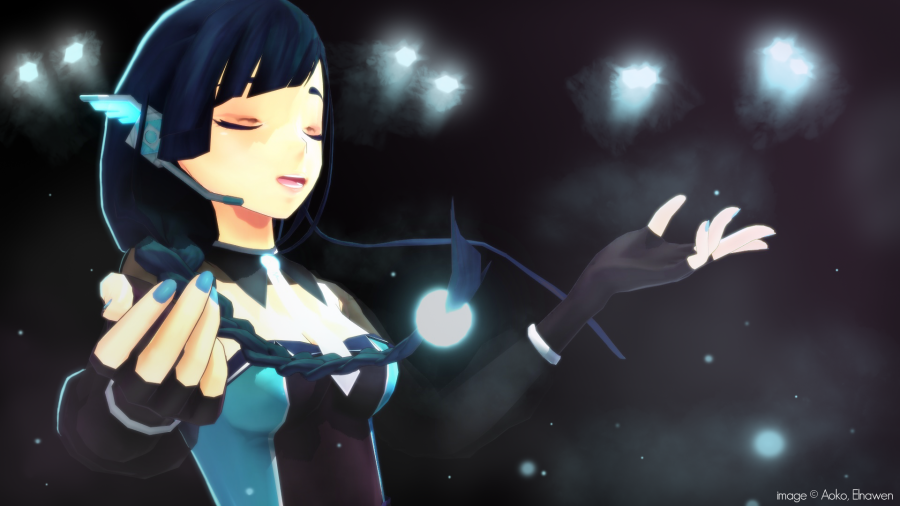 Thanks to this partnership, we will also play STALYSKY at Japan Expo, with, for the first time in Paris area, TWO DATES in a row:
– On Friday, July 3th, from 12 a.m to 1 p.m!
– On Saturday, July 4th, from 11:45 a.m to 12:45 a.m!
On Saturday, you will also be able to attend the "ALYS a un an" contest awards, organized by Clairefontaine x Manga Ink x VoxWave, which will be held from 11:15 a.m to 11:45 a.m! Please come early if you want a seat!
By the way, those who reads our newsletter and follow us on social networks have seen it: you will be able to find Éveil, ALYS first album, on our panel at Japan Expo! But don't forget, you can still pre-order it on the Shop from June 15th to July 5th for airmail shipping! We are counting on you!
Éveil will be made up of 12 tracks, which will feature all the songs already published of ALYS, new ones, but also covers!
This first album is a new concept, since it is an album produced entirely for a Franco-Japanese virtual interpreter ! We hope you will enjoy to discover and re-discover his content, full of colours and melancholy!
This album will be available in a three-sheeted digipack edition, accompagnied by an adorable exclusive keychain designed by Saphirya!
We hope to meet you very numerous on the Shop at any rate, and stay tuned, those are only two of the six surprises that we're preparing! Other ones are coming!